KEMAL VURAL TARLAN Social Documentary Photographer

 


Biography of Kemal Vural Tarlan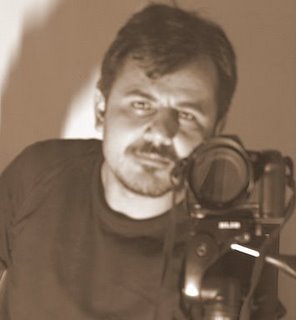 Adana Toroslarında doğdu. Öğrencilik yıllarında Gaziantep Üniversitesi öğrencileri tarafından çıkarılan ISLIK Bilim Sanat Dergisi Yayın Kurulunda görev aldı. Şiirleri ve yazıları Evrensel, Emek, Sol, Hareket, Islık, Evrensel Kültür, İnsancıl, Güney, Ütopya, Damar, Berfin Bahar, Nikbinlik, Sanat ve Hayat, Kaçak Yayın, Lül, Yoğunluk gibi dergilerde yayınlandı. 1996 yılında Ünaldı dokuma işçilerinin büyük direnişini dokumacılarla birlikte yaşadı ve "Desenler Kavgaya Durdu" ismiyle destanlaştırdı, 2007 yılında Evrensel Basım Yayın tarafından aynı isimle yayınlandı. Antep'de çalışan çocuk işçileri fotoğrafladı "Antepin Çocukları" isimli fotoğraf sergisini 2005 yılında açtı. Yürüttüğü fotoğraf projeleri; Göçer Çingeneler, Amik'in Irgatları, Çocuk İşçiler, Demirin İzinden ve Emek. Halen şiir, işçi kültürü-edebiyatı ve fotoğraf ile ilgili çalışmalar yapmaktadır.
I am a Social Documentary Photographer and poet in Turkey. My interests Social Documentary, Life of Labour and Middle Eastern peoples;Kurdish, Turkish, Gypsy, Persian, Armenian, Chaldean, Ezidi, Syrians, Assyrians with the art of the photography.
I have made Child Labor, Labour, Dom (Rom, Gypsy, Çingene, Qereçî, Gypthos, Zingari, Tigani, Basa,) in Turkey and Saisonnier Labor ( Amik'in Irgatları). This work has been exhibited throughout the Turkey
In 2007, Evrensel Basım Yayım (Pres) published "Desenler Kavgaya Durdu", Strike of the Weavers Labors Ünaldı (Gaziantep/ Turkey) a book of my poems. The book is available through Web.
When I am teaching and working on long term project of Labour and to learn about Labour history and Public Works of Art Project